Online Bill Pay
Conveniently pay your bills online with our secured online bill pay!
To pay your bill click the yellow "Pay Online" button and follow the steps below:


We accept: Visa, Mastercard, Discover, and American Express
STEP 1:
Click the "Pay Online" button above.  A new tab or window will open.
---
STEP 2:
Fill in your first and last name in the first field and the amount of the payment in the second field.  Click checkout.

---
STEP 3:
Enter the card holder information.  Please note that fields denoted with (*) are required for payment.  Answer the simple "spam" question at the bottom.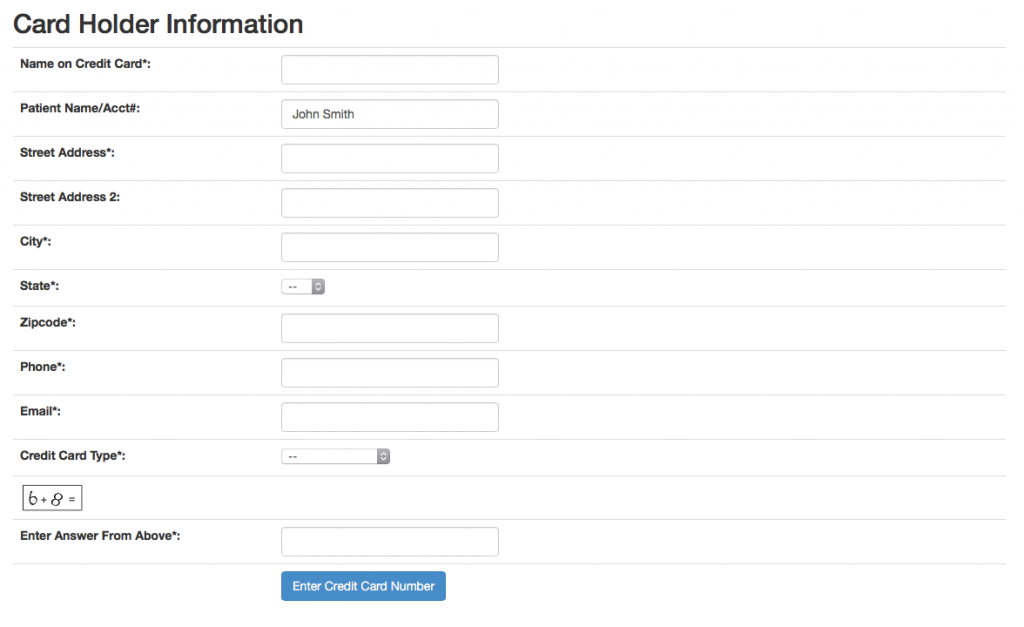 ---
STEP 4:
Enter the credit card information requested.   Answer the "word verification".  Click 'submit' when finished.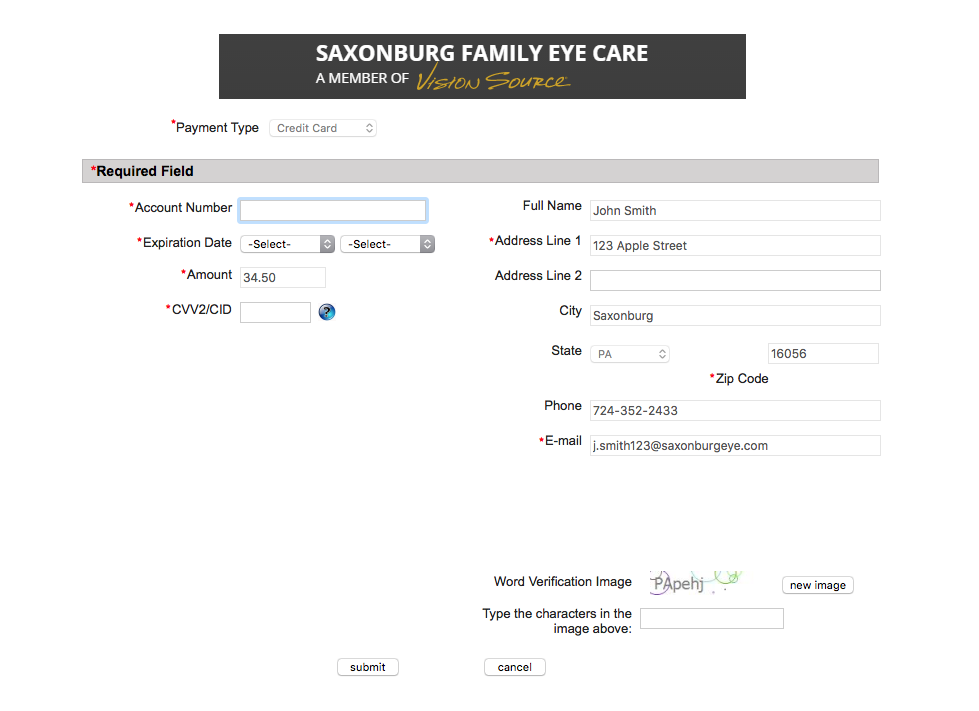 ---
For assistance, please reach us at 724-352-2433 during normal business hours.
Thank you for using our online payment system!